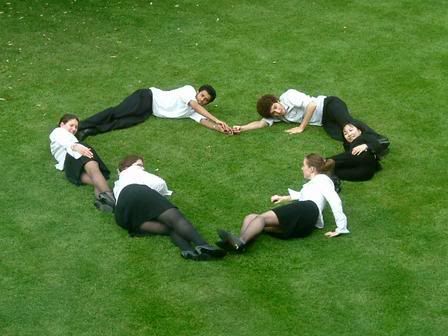 we were making a card for our physics teacher. we spelt out with our bodies, 'we (heart) mr royall 2004'. i'm the left-hand point of the heart, with the really huge arse.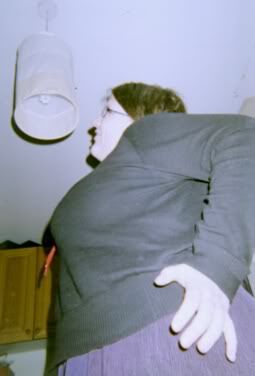 this was just taken from a horrible angle. *shudders*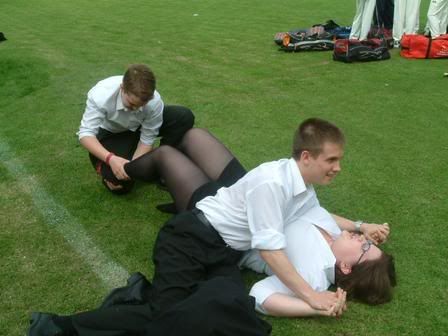 two friends decided it would be a Really Good Idea to steal my shoes. i never worked out why this involved being sat on.